Okay, this is the middle of October. Tit Cancer Awarness month. Who is sick of this? Its like they rub their titties in your face, which is really good to suckle at and lick the dried up cheese. But come on, people die of other cancers too. Its not just the Tittie.
Other things get cancerous too. How about the poopie hole?! We need awareness for this. Get people aware of their poopie hole which are more important than titties. I can't imagine living without my poopie hole! That would be the worst thing ever. Fuck titties! Show support to saving the poopie hole. That is where I give birth to my poopies!
Poor guy's poopie hole has been spent. This is house serious this disease is! We can have poopie hole cancer walks. Even have poopie hole cancer stamps that say lick rectal cancer! The colour for this movement will be brown of course, of course. The sluts for a good cause instead of wearing cute little shirts at say feel my nubs for cancer, would instead be saying, "Feel your poopie hole for cancer. Then you can picture them feeling their poopie hole. Hell, they might let you help for a good cause. Instead of raising awareness for titties and show how comfortable they are with them, while the men masturbate, they can go into depth about how they are comfortable with their poopie holes.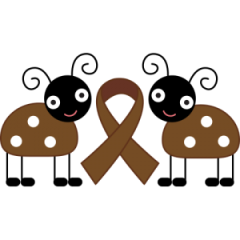 Seriously now, we do need awareness for this horrible poopie hole cancer. We need more awarness for all cancers. You can live without milk sacks, but a life without a poopie hole, just is not worth living.
For more info on poopie hole cancer go here:
http://www.emedicinehealth.com/rectal_cancer/article_em.htm
There is not even an entire website devoted to poo hole cancer anywhere in the universe it is so sad.